US: East
Massachusetts
Media in Transition 2, an international conference sponsored by MIT Comparative Media Studies, will be held at MIT, Cambridge, MA from 10-12 May. The conference features scholars, artists and critics from around the world to present international perspectives on globalization and convergence and their relationship to film, television, the Internet, journalism, intellectual property, and other aspects of global communications. Presentations include Roderick Coover's Cultures in Webs, forthcoming later this year from Eastgate. The conference is free and open to the public.
MIT's Media Lab announces a new research group, Computing Culture, dedicated to art and technology, with the goal of producing - yes - works of art. The project includes a new graduate program.
On 5-8 October 2001, International Film Seminars, in association with Integrated Electronic Arts at Rensselaer Polytechnic Institute presents Digital Flaherty, a four-day interactive seminar addressing contemporary issues related to the artistic concerns about aesthetics, content and practice in digital technologies. Guests include Kevin and Jennifer McCoy, Graham Harwood, Toni Dove, Paul Vanouse, Tirtza Even, Art Jones, Marisa Bowe, David Guez, and Dee Dee Halleck. Registration is limited. Registration Fee: $200.
DIGITAL JUICE features Brad Larson, a leading developer of interactive museum exhibits for family audiences, and Steve Ardire of LifeFX, a company that has developed a new way to communicate online using lifelike digital human interfaces. DIGITAL JUICE will be held on Tuesday, 25 September from 6-9 pm at the Boston Apple Market Center, 28 State, 9th Floor. Presented by MIMC and United Digital Artists.
On September 21-22, 2001, Smith College Museum of Art (Northampton, Massachusett) will host a symposium, The Visual Arts in the Digital Age, to explore the impact of today's technology on every aspect of art, from creation to dissemination. Speakers include: David A. Ross, (SFMoMA; keynote) Lawrence Rinder (Whitney Museum), Sara Tucker (DIA Center), Samuel Quigley (Harvard University), Jennifer Trant (AMICO), Jeremy Blake, artist.
Two great hypertext and new media events are on for this week in Boston. On Tuesday, 24 April, check out the Lite Show, an international juried festival highlighting the best in low-bandwidth web-based motion graphics and interactive media, at a screening at the Bartos Theater, 20 Ames Street, Cambridge (on the MIT campus). The screening begins at 7 pm. A workshop and gallery opening are scheduled for Saturday; visit the Lite Show website for details. On Wednesday night, the Boston T-1 Party will feature readings by noted hypermedia artists (including Shelley Jackson and M. D. Coverley) at the Boston Public Library in the Back Bay. Both events are free and open to the public. The Lite Show and the T-1 Party are projects of Boston Cyberarts and the 2001 Boston Cyberarts Festival.
The Boston Cyberarts Festival seeks volunteers to staff CyberArtCentral, the festival's hub. The Boston Cyberarts Festival is a celebration of art and technology at over 75 arts organizations throughout the greater Boston area from April 21 to May 6. If you can spare three hours anytime during the festival, and if you'd like to be right in the middle of all the action, email volunteers@bostoncyberarts.org or call Vanessa Trien at (617) 524-8495. Volunteers get some terrific perks, including an invitation to the opening gala, festival t-shirts, CDs and sponsor giveaways, admission to festival events, and an invitation to a post-festival volunteer party at the home of George Fifield, director of Boston Cyberarts and curator of the DeCordova Museum.
Last Thursday's Watertown Tab carried Susie Seefelt LeSieutre's feature on Eastgate Systems, Cozy Up With Good Mouse. If you'd like to receive a faxed copy of the article, shoot an email to Diane Greco.
Eastgate's Mark Bernstein said, "Here we are, four people in a farmhouse in Watertown, Massachusetts. We pay our bills, we pay our rent, we pay our people, we've been here for a long time."
Howard Kamentsky debuts new work at Pixeltoon, including Fredda the Fireman, an interactive game for the preschool set. Thanks, Howard!
Scott Price and Vika Zafrin have compiled an index of work discussed at eNarrative 2: Hypertext Narrative Flash.
"whee, zip, wow. A Keanu Reeves-like "whoah." Those are my first reactions to the eNarrative2 conference that happened Feb. 24-25, 2001. "
The MIT Communications Forum presents a real-time webcast of a symposium on The Digital Museum on Thursday 8 March 2001, at 5-7 p.m. EST, with streams for high-speed and low-speed connections.
Are digital technologies allowing museums to reinvent themselves? This Forum will reflect on the ways in which museums are exploiting new technologies to transform both internal practices and communication with their varied audiences through marketing, access to collections, exhibitions, and public programs. What are the risks of these new ways of working? And what lies ahead for the digital museum?
Local History: Check out eNarrative 1 participant Al Barten's short history of the Conway Electric Street Railway.
"The Conway Electric Street Railway was the very embodiment of a rural street railway, as unique and remote as each of its neighboring hilltowns in Western Massachusetts. The 6-mile road operated from November 3, 1895 to sometime in 1921, providing Conway's citizens and businesses with a vital link to the Boston & Maine and New Haven railroads, and thus the outside world. At the end, the little red cars just stopped running. No one knows exactly when."
Ad Verbum, Nick Montfort's latest interactive fiction, is a free download.
At Harvard University, noted historian and author Simon Schama delivered The Tanner Lectures on Human Values: Random Access Memory: History in the Digital Age. Professor Schama's fascinating lectures ranged from Herodotus to HTML, demonstrating that information technologies like hypertext are transforming even the dustiest reaches of human memory (e.g. archives), with far-reaching effects on the practice and teaching of history.
The web design firm Uovo, having opened a Boston office, has started a Boston-area discussion group for designers, creative directors, and traditional artists, focusing on new media, design, trends, and emerging technology. The aim of the discussion group is to promote thought exchange and collaboration among a group of committed, artistic professionals. Contact J. Nordberg for further information.
Boston writer Ralph Lombreglia begins a new monthly column, "Digital Reader," for the Atlantic Monthly's Web site. The first column, "Exit Gutenberg," reviews the recent eBook World conference in New York.
An interview with Mark Bernstein has appeared in Content Spotlight, a resource site for writers. Bernstein says:
"There is no substitute for wonderful writing. Text is our best way -- often our only way -- of expressing many complex and important ideas. Chemistry, epistemology, political economics, traffic regulations: if you're serious, you're writing... The idea that new media are driven by sound and image -- that electronic writing is "like TV" -- is simply a mistake.
People often think that young readers want more sound and immersion and pure sensual entertainment. People ALWAYS say this. It's not about new media or graphics or the Web, it's about our resentment of adolescents for their nice bodies and their vexing self-absorption."
Eastgate's Mark Bernstein has a new home page. Of interest is a new adaptation of his Hypertext 2000 talk, "More Than Legible: on links that readers don't want to follow."
Congratulations to Sarah Smith, author of King of Space, on the publication of her latest novel, A Citzen of the Country, which received a feature rave in Saturday's Boston Globe. Sarah's book site, http://www.sarahsmith.com/, is also exemplary.
Slides from Mark Bernstein's recent talk, "Where the Hypertexts Are", are available on the Web. Requires Flash
Mark Bernstein writes that he recently had drinks with Peter Wasilko, director the The Continuity Project, who was in Boston for a conference on multi-agent systems. Wasilko's recent work on Touch Up, a Storyspace post-processor, is an interesting hint of the future of tool integration: Storyspace didn't do quite what Continuity needed, so Continuity extended Storyspace. New software architecture should make this much easier in the near future.
Eastgate's offices have seen some unusual things since 1982, but today is the first time they've hosted a wedding. Congratulations to Barbara Bean and Larry Davidson!. Contrary to rumors, the bride is not expected to be shrink-wrapped.
Remo Campopiano, a sculptor who specializes in ant installations, will open his latest work, Under the Volcano, at both the DeCordova Museum and Sculpture Park (Lincoln, MA) and on the Web on May 13. Over a three-month period, 2500 live California harvester ants (yes, they bite) will move millions of grains of sand over a microchip landscape under the digital gaze of three Antcams. Campopiano is one of ten artists presented in The 2000 DeCordova Annual Exhibition.
Antcams! Now there's a niche!
Richard Smyth, author of Genetis, has a new home page.
On April 5, Diane Greco will speak on Hypertext: A Girl's Guide to Getting Over It at the New Jersey Institute of Technology.
A transcript of last December's AOL chat discussion with Eastgate editor Diane Greco is now available.
The Council of Literary Magazines and Presses, in conjunction with the editors of Fence and Literal Latte, will hold a Literary Magazine Fair and Roundtable Discussion on Sunday, April 16, from 12-5 pm at the Housing Works Used Bookstore Cafe in New York City. The roundtable, " Words on the Verge: Encountering Literature in the 21st Century, " will place the literary magazine in the context of innovative literary endeavors at the turn of this millennium. A panel of artists, publishers, and editors -- including Eastgate editor and author Diane Greco -- will discuss the roles of media, old and new, in shaping readers and writers in the next century. A special emphasis will be placed on the significance of the literary magazine in a world exploding with new media forms.

Hypertext editor Diane Greco is profiled by DigitalMass as part of a series on Digital Masters.
In cyberspace, there are also writers and artists, people who are motivated by words and ideas, not by option packages and leveraged buyouts.
The International Laboratory for the History of Science, sponsored by the Dibner Institute (MIT), has launched a website to commemorate its 1998 meeting, "Hidden Entities and the Devices that Manipulate Them," in which Newton's prism experiments were replicated and discussed. Eastgate's editor, Diane Greco, contributed the write-up.
Diane Greco, author of Cyborg: Engineering the Body Electric, has a new home page.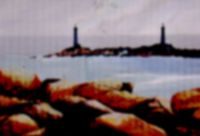 Before retiring from hypertext research, Jan Walker was best known as the creator of the Symbolics Document Examiner and Concordia, systems that pioneered the integration of manuals, hypertext, and help systems. Her new show, This Land Is Our Land: Cape Ann in Watercolor appears at the Local Colors Gallery in Gloucester, Massachusetts, through November 27. An artist's reception is scheduled for 5:30-8pm on November 12.
Chris Kelty's "Scale and Convention: Programmed Languages in a Regulated America" is a new hypertext dissertation. A correspondent writes, "This is the real deal...Extraordinarily well-written and engaging, nominally an ethnography of telemedicine in the Boston area but in fact an inside, anthropologist's view of an internet startup, thrillingly written and intelligent. Nice interface too--the guiding metaphor is a nutrition-information label."
Stephanie Strickland (author of Sandeen Prize winner True North) has won the Boston Review poetry prize for her forthcoming Web hypertext, The Ballad of Sand and Harry Soot, coming October 15 to Word Circuits. Congratulations!
Mark Bernstein writes that the traditional Eastgate expedition to visit the Boston Red Sox was a narrative-filled evening. The game was filled with errors and the crowd was filled with stories, especially the five British golfers who were in town for the Ryder Cup. All were keenly interested in puzzling out the arcane rules of baseball. "The atmosphere is somewhere between football and cricket."
To mark the launch of MIT's graduate program in Comparative Media Studies, an international conference, "Media in Transition," will be held October 8-10 on the MIT campus. The conference will examine "our emerging computer culture in the perspective of ancestor technologies and older media." Speakers include Matthew Kirschenbaum, on "The Other End of Print: David Carson, Graphic Design, and the Aesthetics of Media," and Roderick Coover, "On the Rhetorics and Conventions of Visual Media in the Representation of Cultures." Registration is free and open to the public. For details, visit the conference home page.
Donald Knuth, whose Art of Computer Programming remains one of the masterworks of computer science, will offer a series of public lectures this Fall at MIT on God and Computers: "Things a Computer Scientist Rarely Talks About". Thanks PeterMe!
An interview with Bruno creator Christopher Baldwin is the cover feature of the summer issue of Inkblots. Baldwin, a long-time Massachusetts resident, is now headed for Portland, Oregon. Bruno is sponsored by Eastgate.
Diane Greco, hypertext editor and author of Cyborg: Engineering the Body Electric, has a new home page.
Lance Arthur has redesigned glassdog with a new color scheme and a new navigation widget that moves as you scroll.
Harvey Blume reviews the Boston Cyberarts Festival for The Atlantic Unbound. "Such a wide variety of work and such wildly varied uses of the computer were on view at galleries in and around Boston that one might conclude that the search for the digital masterpiece...is misconceived."
A new HypertextNow addresses the question of Electronic Reading. Mark Bernstein argues that "There is no longer room for doubt: the literature of our future will be electronic."
New Jersey
Internet artist Alan Sondheim will speak on 7 May 2002 at the New Jersey Institute of Technology. This event will be held at 2:30 p.m in 1400 GITC Building on the NJIT campus. Sondheim's presentation is the third in the 2002 New Media Performance Series at NJIT.Thanks, Chris Funkhouser!
New Jersey Institute of Technology has announced a lecture series on New Media, with Eastgate editor, Diane Greco (Cyborg), Chris Funkhouser, Tina La Porta, and Stephanie Strickland (True North).
New York
Rhizome.org announces the winners of two new commissions. Christopher Fahey, the Institute for Applied Autonomy (IAA)/Hactivist.com, and John Klima will receive awards of US$5,000 each. Commissions of $US2,500 will be awarded to Nungu and Lisa Jevbratt. Jurors included Steve Dietz (Walker Art Center), Alex Galloway (Rhizome.org), Mark Tribe (Rhizome.org), Ken Goldberg (UC Berkeley), and Christiane Paul (Whitney Museum). The projects will be exhibited at Rhizome in October 2002. They will also be preserved in the Rhizome ArtBase archive, and presented at a public event in New York City.
On Thursday, 30 May, Eastgate editor Diane Greco will give a reading at the Cornelia Street Cafe, 29 Cornelia Street, in NYC's Greenwich Village. Poets Elizabeth Fodaski and Kimiko Hahn round out the evening's lineup. The reading starts at 6 pm. (Getting there via subway: take the 1/9 to Sheridan Square, or the F to West 4th.) Free.
Shelley Jackson kicks off her book tour (with Kelly Link) with two NYC readings. The first is 1 May at Housing Works Bookstore, 126 Crosby, 7 pm. The second is on 2 May at McSweeney's Store, 429 Seventh Ave., in Park Slope, Brooklyn, 8 pm. Both events are free and open to the public.
Christiane Paul, hypertext author and curator of new media the Whitney Museum, will speak on Wednesday, 24 April at Eyebeam, 540-548 W 21st (between 10th and 11th) in NYC. From the release: "Christiane will focus her talk on hypertext and narrative environments on the Net. She will show the early hypertext software Storyspace and narratives created in it as well as the more hybrid forms that hypertextual narratives have taken on the Net. These forms range from purely textual environments to visual and "cinematic" ones." The talk begins at 7:30 pm. Thanks, Vivien Selbo and Bill Bly!
Through 31 March, the Studio Museum in Harlem (144 W 125th St, NYC) presents Race in Digital Space, a show that seeks to understand how digital technology affects artistic practices, and how technology influences race and ethnicity. The works of more than 50 artists, who use film, video, audio and the Web, are exhibited. Produced for the USC-MIT Conference on Race and Digital Space, the show is curated by Erika Dalya Muhammad.
Fictive Net Porn opens 11 December, at The Point gallery, 71 Allen St., NYC. The show includes work by Riding the Meridian's Jennifer Ley.
The Brooklyn Academy of Music will be presenting Listening Post, a net art installation/performance, as part of a series of new media art. The piece, by sound artist Ben Rubin and statistician Mark Hansen, asks what the collective voice of the Internet sounds like. Together, they transform collective online activity and communication into a multi-layered sound installation by monitoring thousands of online exchanges in real time to pick up rhythms, harmonies, melodies. The installation is on view until 16 December.
Shelley Jackson, author of the celebrated hypertext, Patchwork Girl, performed a live reading at KGB, 84 E 4th St, in the East Village (NYC) on Saturday, 27 October at 7 pm.
The Glasgow School of Art, Hunter College, and Parsons School of Design present UK with NY, a festival featuring a mix of innovative contemporary illustrators, graphic designers, animators, photographers, and typographers from all three institutions. The festival runs through 10 November 2001, with exhibitions at Parsons and Hunter College.
From a correspondent: "Last June, at the 2d annual Convention of the Media Ecology Association (which harbors at least a couple fugitive hypertext authors), house band members John McDaid and Bill Bly presented a floricanticum of media theory, Media Ecology Unplugged. The first batch of CDs containing these songs has been baked to perfection in our CD kitchen, and is just cooling on the window sill. For particulars on how to get your hands on this priceless artifact of media ecology, send e-mail to info@infomonger.com or visit the Infomonger Web site.
Flashforward has announced 60 finalists for the Flash Film Festival, to be held on 11 July in New York City. To vote for your favorite in the People's Choice category, visit the festival website before 4 July.
The Parsons School of Design MFA in Design and Technology Program invites you to its Spring 2001 exhibition, on June 6-20, 2001 at the Sheila & Arnold Aronson Galleries, 66 5th Ave, NYC and also at the Parsons Gallery at 2 West 13th St, NYC. The exhibition includes animations, broadcasts, interactive art and installations.
The Brave New Word at the Guggenheim Museum, hosted by Janet Murray (author of Hamlet on the Holodeck) and American Letters & Commentary editor Anna Rabinowitz, will highlight the ways computers unite visual and literary art with technology. The program features demonstrations by Stephanie Strickland, Noah Wardrip-Fruin, Jennifer Ley, Eric Zimmerman, Stuart Moulthrop, and Andruid Kerne, as well as a panel discussion with Loss Pequeno Glazier and Michael Joyce. The event will take place on Sunday and Monday, June 3 & 4, 2001 at 8 p.m. at the Guggenheim Musuem in New York City. Admission: $15.
The ELO Awards have been announced. Congratulations to Caitlin Fisher and John Cayley, who were awarded $10K each at an awards ceremony in May in New York City.
The TextOneZero Conference and Exhibition, focusing on the digital publishing industry, will take place May 22 and 23, at the New York Marriott Brooklyn Hotel, New York, including speakers and panelists from Time Warner, Xlibris, Random House, Harper, and Eastgate's own Mark Bernstein.
Don't miss this: Shelley Jackson, celebrated author of Patchwork Girl, will give a reading on Monday, 21 May 2001 at Double Happiness, 173 Mott St. (between Grand and Broome) in New York City, as part of the VLS Writers on the Verge series.
Hypertext pioneer Ted Nelson will deliver a lecture, Ideas, The Final Frontier: Computers Beyond Hierarchy and the Web Beyond HTML on Tuesday, 1 May 2001 at Cooper Union, 51 Astor Place (between 3rd and 4th) in New York City. Admission is free.
Some say I "invented" hypertext, but I think it was always there, in some Platonic sense, as the manifest destiny of literature. --Ted Nelson
The MFA Computer Arts Department of the School of Visual Arts and the New York Digital Salon invites you to The Challenge of Presenting Digital Art, a live streaming webcast with museum and gallery curators including Christiane Paul, author of Unreal City, a Hypertext Guide to T. S. Eliot's The Wasteland and associate curator for new media at the Whitney Museum in New York City.
On Tuesday, 1st May, Talan Memmott and Jordan Davis will present their work at the Flying Saucer Cafe, 494 Atlantic Ave., Brooklyn. The fun begins at 8 pm. $3 donation.
NYC Storyspace users: Mary Newell wants to hear from you. "I am ordering Storyspace and want to use it first for a graduate school paper that will be due late April - so - I need to learn it quickly. Do you know of any softward instructors in the New York City area? I would like an hour or two tutorial."
The December 2000 issue of PIF MAGAZINE features an interview with hypertext pioneer Michael Joyce, author of afternoon, a story and Twilight.
Award-winning poet Stephanie Strickland gave a reading at Halycon, 227 Smith Street, Brooklyn on Sunday, 5 November at 1 pm. Strickland is the author of True North, a hypertext Marjorie Perloff praised as "a profound meditation on our history and geography, on time and eternity, number and a state beyond number... Here form really is content, and content is form."
Patricia Search's multimedia installation, Ancient Voices in Cyberspace, will be on view at the Amos Eno Gallery, 59 Franklin Street, New York, NY from October 21 - November 8, 2000.
Ancient Voices in Cyberspace explores the aesthetics of narrative, visual images, music, and action in primitive, aboriginal cultures as a foundation for new perspectives in human-computer interaction. The installation juxtaposes symbols, poems, and music drawn from the oral traditions of aboriginal cultures with the limitations of human-computer interaction.
Check out Poems for April a feature of the Electronic Poetry Centre at SUNY, Buffalo.
Stephanie Strickland, author of True North, is co-winner of this year's Alice Fay Di Castagnola Award from the Poetry Society of America, for her manuscript, "There Is a Woman in a Conical Hat" (recently retitled "V"). The judge was Brenda Hillman. Congratulations, Stephanie!
The School of Visual Arts (SVA), will present the Sixth Annual New York Digital Salon, an international juried showcase of computer-generated artwork. It will take place at the School's Visual Arts Museum, 209 East 23rd Street, NYC from Monday, November 8 to Saturday, November 28, 1998. An opening reception is scheduled for November 8 from 6 to 8 pm. corrected date!
Bill Bly (author of We Descend) has created a set of hypertext notes from the Cybermountain Workshop. (Made with Storyspace, but available as a stand-alone reader)
Episode 5 of Karen Hudes' graphic ode, Dot Cum, is now online. Art for each episode is created by a different artist; this episode's art is by Kartini Tanoto.
Digital Pitch, a venue at the Williamsburg (NY) Film Festival, encourages film makers to create inexpensive digital prototypes of their films. In a sense, the finished digital feature is a marketing study.
Jackie Craven's In The Changing Room is a Web fiction that threads together eight parables of everyday life, steeped in the fantastic.
The New York Foundation for the Arts has just published The Digital Directory: Art and Technology Resources in New York State. The directory is free on line, and print copies are available for $15.
The Evergreen Review, a revered literary magazine, has been revived as a Web periodical. Leading off the Evergreen Experimental Site is a new hypertext by Michael Joyce: On the birthday of the stranger.
The winners of the first NYU Press Prize for Hyperfiction are Adnan Ashraf's The Straight Path, and Pratik Kanjilal's The Budha Smiled. Congratulations!
At Brown University's conference on Technology Platforms For 21st Century Writing, Cathy Marshall demonstrated a prototype of Forward Anywhere, running on the XLibris electronic book. XLibris is designed for active reading -- annotation and marking are the core of the tool, not an added facility. This is also an interesting example of a hypertext moving without great difficulty from one platform (a custom Macintosh and Windows application) to another.
Pennsylvania
Cecilia Buchanan, perhaps best known for her dissertation work (with Polle Zellweger) on hypertext multimedia, has left New Zealand for a spell at Haverford/Bryn Mawr/Swarthmore. She writes that, "I got really interested in the use of technology in education, so I thought I would get involved with instructional technology. So for the past year, I've been working with faculty and staff at all three colleges to get more faculty to use technology in their teaching."

The Warhol Museum invites readers to a Web exhibition on "Community Forums Online". Organized by Carol Speranza, the Web site is part of the museum's exhibit on "The Architecture of Reassurance: Designing the Disney Them Parks."
Interesting experiments in Kinetic Typography have been created by students of Suguru Ishizaki. Thanks to Simon Buckingham Shum
Rhode Island
Caitlin Fisher, author of the prizewinning These Waves of Girls will give a presentation and reading on Wednesday, 13 March, at Brown University. The presentation, "Archives, constellations and thought sculptures: symbolic forms and digital textuality," will take place at 4 pm, followed by a reading at McCormack Theater, 70 Brown Street (entrance at Fones Alley). Thanks, Fast Eddie!
On Friday, 5 October 2001, Gunnar Liestøl of the University of Oslo will speak on "Theoretical and Practical Perspectives on Genre-building in Digital Media" at the Brown University's STG Conference Room, Grad Center, Tower E (Thayer Street). Liestøl's talk will begin at 3 pm. Sponsored by the Brown Computing the Humanities Users' Group.
Bobby Arellano's first print novel, Fast Eddie, King of the Bees is just out from Akashic Books. Arellano is also the author of Sunshine69, the Web's first interactive novel. Congratulations, Bobby!
On Friday, 8 June 2001, Brown University's Scholarly Technology Group will host a lecture on The Convergence of Digital Media Rhetoric by Anders Fagerjord of the University of Oslo. The lecture begins at 3 pm in the STG Conference Room, Grad Center, Tower E (Thayer St.)
Michael Joyce (author of afternoon and Twilight: a Symphony) will present a public reading on Monday, March 12, at Brown University (8pm, in the Piano Lounge ). Thanks, Vika Zafrin!
Robert Arellano's novel Fast Eddie, King of the Bees is forthcoming from Akashic Books in July. Arellano is also the author of Sunshine '69. Congratulations, Bobby!
Last week at Brown University, hypertext author Shelley Jackson, read selections from Patchwork Girl. She also treated the audience to a new short story about a sinister chocolate factory and its enigmatic owner, "The Marquis de Wonka".
Mary-Kim Arnold, author of "Lust", has taken up a new position as Communications Coordinator with the Department of Psychiatry and Human Behavior at Brown University.
Rosemary Simpson (Brown University) is extending her RingWorld hypertext navigation scheme with color applets. The revamped system, ColorWorld, will be demonstrated at the Electronic Schoolhouse at SIGGRAPH.
Kokura is a new hypertext fiction for the Web by Mary-Kim Arnold and Matthew Derby. Robert Coover called it "a moving, somewhat melancholic hyperfiction centering (quite literally) on the atomic bomb.
Washington, D. C.
Mark Bernstein writes that, though it's Web site isn't particularly notable, the United States Holocaust Memorial Museum itself is a fascinating study of effective use of new and old media and (re)mediation. The museum uses film and video pervasively -- there's almost always a screen or two in sight, wherever you are -- but is always careful not to substitute video for artifact. Even more interesting is the way the designers present artifacts and reconstructions for realistic impact, yet always with care not to create a simulation or simulacrum. In Washington, D.C.
West Virginia
Susan Warshauer's course, Virtual Environments, will be taught this Spring through West Virginia University's online distance learning program.
Thursday, October 8, Torill Mortensen spoke at West Virginia University on "Computer Games, Reading, and Reader-Response Theory." Torill Mortensen is a doctoral student at the University of Bergen and a lecturer on media theory, journalism and public relations at Volda College in Norway. During October, Mortensen will be a visiting scholar at the Center for Literary Computing, where she is studying with Dr. Susan Warshauer. To contact Mortensen, please write: tm@hivolda.no.